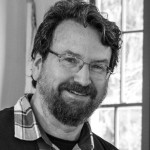 David Brain studied architecture at the University of Cincinnati before an interest in urban issues led him to a BA in sociology at the University of California, Berkeley, and an M.A.and Ph.D. in sociology at Harvard University.   He taught at Harvard and Indiana University before coming to New College in 1991. His research and publications have focused on architecture, urbanism, and the connections between place-making, community-building, and civic engagement. His practical experience has included consulting on planning and urban design projects, facilitating charrettes and visioning workshops, and directing neighborhood-oriented action research projects that engage students in collaboration with local community groups.
He is a frequent contributor to educational programs for citizens and professional practitioners. As a member of the board and training faculty of the National Charrette Institute, he has provided training in charrette practice for architects, planners, public agencies, community leaders, and citizens. Since 1998, he has helped to organize seminars with the Seaside Institute, the Seaside Pienza Institute for Town Building and Land Stewardship, and the Prince's Foundation for Community Building. In 2005, he was invited to form part of the "social issues team" of the Mississippi Renewal Forum, organized by the Congress for the New Urbanism to plan for the post-Katrina recovery and rebuilding of the Mississippi gulf coast. In 2006, he was the Colin Clipson Fellow and a visiting professor of architecture at the A. Alfred Taubman College of Architecture and Urban Planning at the University of Michigan. He is currently finishing a book on transect-based planning, and writing a book on design-based collaboration (expanding on lessons learned from the NCI charrette system).
His varied background in teaching, sociological research, architecture and urban design, sustainable development, and work with communities enable him to bring an unusual combination of cross-disciplinary skills to any complex planning or development project. To the charrette process, he brings a unique range of experience: from sociological study of participatory processes to experience as a facilitator and a member of charrette teams.